Using information from My Year in Books from Goodreads, I decided to make a smaller, shorter summary of my Year In Books for this blog. And show you all my 5 favourite books I've read this year. (I was going to do 15 but I realised how long that would make this post.) I was actually really impressed with myself this year in terms of the books I've read. I made it my goal to read at least 35 books, and I remember setting that goal in my gaming class, thinking oh man that's going to so difficult. But in the end I hit 35 before we even hit half way through 2015! And I also started book blogging in late December, early January so it's been a full year since I've started blog and I've had so much fun writing for it. And having this blog has really boosted my confident in my career of becoming an author.

You can read my review of The Queen of the Tearling here, and I never wrote a proper review for The Wizard Returns, but I did really enjoy the storyline but I don't think it really helped with the overall plot of the Dorothy Must Die series. I've only read the first one but since I've learnt more about FFF, I don't think I'll be continuing this series.
Top 5 Books I've Read in 2015
The Song of Achilles by Madeline Miller
Read my review here. This actually might be my favourite book of the year. I read the The Iliad last year since I'm studying classics for A-levels, and I found this on GoodReads when I was looking for more classical reads. I'm trying my best not to go all capslock here but honestly, I loved this book so much. Anyone who is a hardcore Patrochilles shipper, this is the book for you!
Angelfall by Susan Ee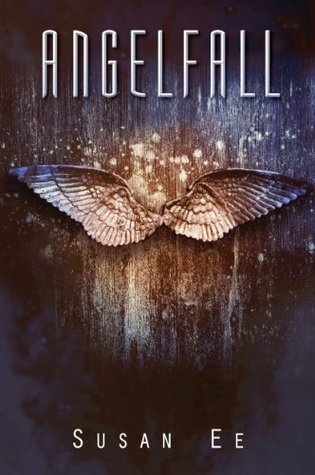 I vividly remember reading and reviewing this book lmao. I literally had an exam the next day, and I was up writing the review. And the next day, Sian (who recommended this book to me) had her film studies exam at the same time, and place when I had my geography exam. And we spend the twenty minutes before they let us in the hall, fangirling over this damn book. Two words: So Good.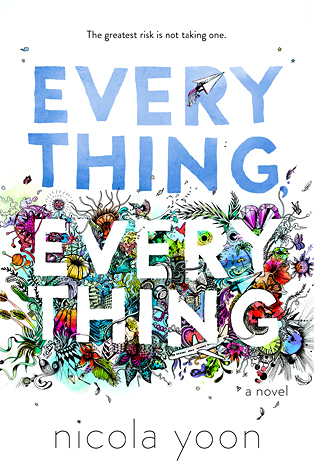 Everything, Everything by Nicola Yoon
This was one of the first books I received through NetGalley. and I loved it! It was so good. Review of it is here. I was so excited to see it on the New York Time bestseller when it was released, and Nicola Yoon is definitely on my auto buy list.
The Long Way to a Small, Angry Planet by Becky Chamber
Taking a quote from my own review to sum this book up, "Long Way is an absolute wonderful debut novel by Chambers. Using a vast variety of human and alien characters, mixed with strange but interesting cultures, Chambers tells an extraordinary story about what makes us human."
So good I can't put this into words.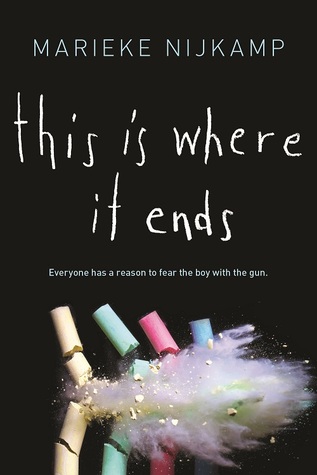 This Is Where It End by Marieke Nijkamp
This book follows a few different characters during the hour that a school shooting takes place. It's a dark novel, portraying an all too realistic scene that was really gripping to read. This was an ARC, and it comes out next year so keep your eyes peeled out for this one!
Well, 2015 was an interesting year. And I can't wait to see what new and exciting books I'll read in 2016!