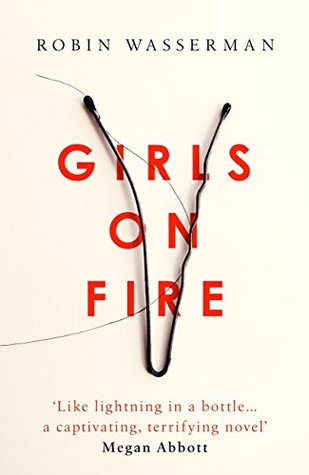 Note: I'm currently on hiatus due to exams, this is queued.
you can find the book at:
GoodReads
Amazon
Barnes & Noble
Author's website
my review:
Rating: ★★☆☆☆
~Copy provided by NetGalley in exchange for an honest review~
Girls had to believe in everything but their own power, because if girls knew what they could do, imagine what they might. 
I have no recollection of requesting this on NetGalley, but I read it anyway since I hate leaving books unread on NG. But this book just wasn't for me.
In the wake of a popular high school student's suicide, it sends tremors throughout a conservative town. Hannah befriends Lacey and, together, they form an intimate friendship, luring Hannah into a lifestyle of rebellion and violence, as they bond over their hatred of Nikki, the deceased's girlfriend.
While the writing was enjoyable, I just found the plot too repetitive and it became tiresome. I haven't read many books like these – those bad obsessive girls type of books. But this showed me that maybe it's not my type. I have to admit I wasn't expecting the reveal and it's ending – mainly because I didn't expect Hannah to be capable of doing so. But there's not much else I can say, I'm very picky when it comes to contemporary, and though the writing style was nice, I just didn't find it enjoyable to read.
Kindle Edition, UK edition, 368 pages

Expected publication: May 5th 2016 by Little, Brown Book Group

ASIN: B010RGSET0