TOP TEN TUESDAY IS A WEEKLY FEATURE HOSTED BY THE BROKE AND THE BOOKISH! EACH WEEK, A NEW TOPIC IS PUT INTO PLACE AND BLOGGERS SHARE THEIR TOP TEN (OR YOUR OWN AMOUNT) ACCORDINGLY.
The Color of Our Sky by Amita Trasi (198 Ratings )
A sweeping, emotional journey of two childhood friends—one struggling to survive the human slave trade and the other on a mission to save her—two girls whose lives converge only to change one fateful night in 1993.
Where Death is a Hunter by Christopher Stookey (32 ratings)
A patient under Hannah's care dies unexpectedly during a routine operation. An investigation into the case reveals the cause of death to be a basic medical error committed by Hannah. Wracked with guilt, Hannah falls into a malaise of depression and self-castigation. Yet the more she ponders where she went wrong, the more she realizes that something about the way her patient died doesn't add up.She begins to suspect someone has framed her for a fatal medical mistake she didn't make. But who would do such a thing and why?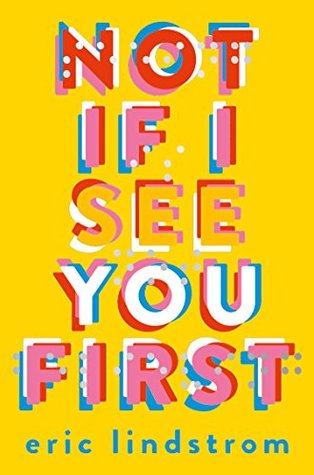 Not If I See You First by Eric Lindstrom (2,102 Ratings… close enough)
Parker Grant doesn't need perfect vision to see right through you. That's why she created the Rules: Don't treat her any differently just because she's blind, and never take advantage. There will be no second chances.
When Scott Kilpatrick suddenly reappears at school, Parker already has enough to deal with already, like trying out for the track team, handing out tough-love advice to her naive classmates, and giving herself gold stars for every day she hasn't cried since her dad's death. But avoiding her past quickly proves impossible, and the more Parker learns about what really happened – both with Scott, and her dad – the more she starts to question if things are always as they seem.
Fire Colour One by Jenny Valentine (498 Ratings)
Iris's father, Ernest, is at the end of his life and she hasn't even met him. Her best friend, Thurston, is somewhere on the other side of the world. Everything she thought she knew is up in flames.
Now her mother has declared war and means to get her hands on Ernest's priceless art collection. But Ernest has other ideas. There are things he wants Iris to know after he's gone. And the truth has more than one way of coming to light.
Radio Silence by Alice Oseman (475 Ratings)
When Frances meets Aled, the shy genius behind her favourite podcast, she discovers a new freedom. He unlocks the door to Real Frances and for the first time she experiences true friendship. Then the podcast goes viral and the fragile trust between them is broken.
Caught between who she was and who she longs to be, Frances' dreams come crashing down. Suffocating with guilt, she knows that she has to confront her past…
She has to confess why Carys disappeared…
Meanwhile at uni, Aled is alone, fighting even darker secrets.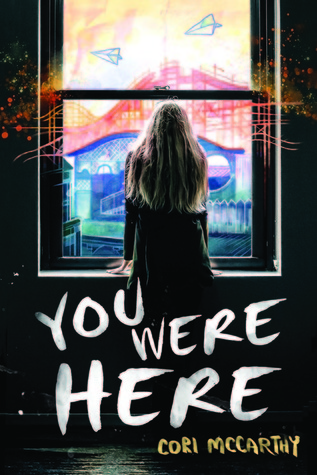 You Were Here by Cori McCarthy  (497 Ratings)
On the anniversary of her daredevil brother's death, Jaycee attempts to break into Jake's favorite hideout—the petrifying ruins of an insane asylum. Joined by four classmates, each with their own brand of dysfunction, Jaycee discovers a map detailing her brother's exploration and the unfinished dares he left behind.
As a tribute to Jake, Jaycee vows to complete the dares, no matter how terrifying or dangerous. What she doesn't bargain on is her eccentric band of friends who challenge her to do the unthinkable: reveal the parts of herself that she buried with her brother.
Thief! by Malorie Blackman ( 957 Ratings )
Fleeing onto the moors when she is unfairly accused of being a third an extraordinary storm suddenly whirls twelve-year-old Lydia into the future – a computer-dominated future where her home town is now ruled by a cruel tyrant. As Lydia struggles to get back to her own time, she discovers she must face a terrible confrontation…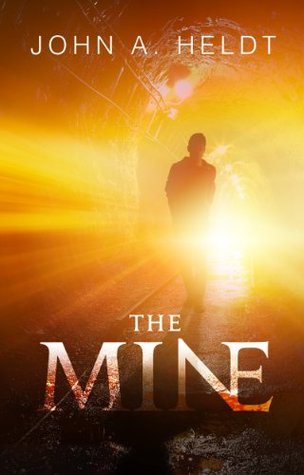 The Mine (Northwest Passage #1) by John A. Heldt (1,428 Ratings) 
In May 2000, Joel Smith is a cocky, adventurous young man who sees the world as his playground. But when the college senior, days from graduation, enters an abandoned Montana mine, he discovers the price of reckless curiosity. He emerges in May 1941 with a cell phone he can't use, money he can't spend, and little but his wits to guide his way. Stuck in the age of swing dancing and a peacetime draft, Joel begins a new life as the nation drifts toward war. With the help of his 21-year-old trailblazing grandmother and her friends, he finds his place in a world he knew only from movies and books.
Plague Risers by Anthony Ergo (8 Ratings)
The year is 1544 and the two rival kingdoms of England and France battle for supremacy. The Black Death has decimated both armies and wiped out half of the population of Europe. But a new enemy is about to rise…
Hal is a conflicted young English archer – a reluctant soldier who is accompanying his father's army in a siege against a French castle. When attacked by the reanimated corpses of plague victims, Hal is saved by a mysterious French girl known as Le Diable Rouge. As sworn enemies whose countries are at war, they are thrust together, battling to survive the threat of the Risers.
Behind the Canvas by Alexander Vance (156 Ratings)
There is a world behind the canvas. Past the flat façade and the crackling paint is a realm where art lives, breathes, creates, and destroys.
Claudia Miravista loves art but only sees what is on the surface-until the Dutch boy Pim appears in the painting in her room. Fueled by the help of an ancient artist and some microwaveable magic, Claudia enters the wondrous and terrifying world behind the canvas, intent on destroying the witch's most cherished possession and setting her new friend free. But in that world nothing is quite as it appears on the surface. Not even friendship.