Let me start this post with I'm sorry for being so inconsistent the past few months. Result's day and starting university really took a lot out of me, and I'm only now just starting to get into the rhythm of blogging again.  I'm currently now studying sociology at a local university. I'm currently three weeks into it, and I really enjoy it so far. The reading is a struggle to get through but it's interesting. My enrollment was sort of messy.  It's all done online, but I had issues with my account because the system mixed me up with my sister (sigh) and it took some time to get that fixed. I hadn't been on the campus before the first day so I was rushing around, trying to find my place. (My university has multiple campuses around the city) And it took a good few days to wrap my head around my course and what I was trying to do.
My freshers' week was quite straightforward, we went through multiple talks about the courses and the university system. I found a friend on the first day who I hadn't spoken to in like three years, we weren't very close back then but we quickly found a common interest (God bless k-pop for getting rid of awkward moments) And I'm SO grateful for the ISOC at the university because most of the friends I made in the first few weeks were from there.made in the first few weeks were from there.
Now that I'm settled in, I'm slowly coming back to this site which I've sorely neglected for months. And I thought I'd do a comeback post showing you my reading list and my TBR!
Currently reading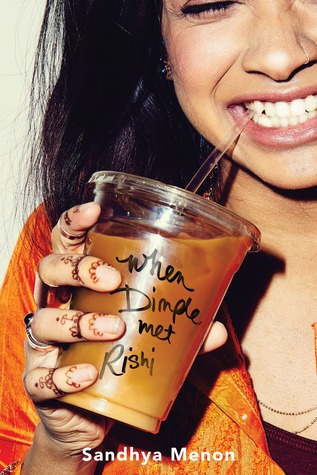 When Dimple Met Rishi by Sandhya Menon
Dimple Shah has it all figured out. Rishi Patel is a hopeless romantic.The Shahs and Patels didn't mean to start turning the wheels on this "suggested arrangement" so early in their children's lives, but when they noticed them both gravitate toward the same summer program, they figured, Why not?

Dimple and Rishi may think they have each other figured out. But when opposites clash, love works hard to prove itself in the most unexpected ways
My thoughts so far: I'm really, really enjoying this so far. Rishi is definitely my favourite of the pair. I just find him and his side of the story more relatable. The plot is very different and I really enjoy the initial clash between the two and the adorable banter they develop over time.
Continue reading "Blog Update: Currently reading + TBR | 18th October 2017" →