Let me start this post with I'm sorry for being so inconsistent the past few months. Result's day and starting university really took a lot out of me, and I'm only now just starting to get into the rhythm of blogging again.  I'm currently now studying sociology at a local university. I'm currently three weeks into it, and I really enjoy it so far. The reading is a struggle to get through but it's interesting. My enrollment was sort of messy.  It's all done online, but I had issues with my account because the system mixed me up with my sister (sigh) and it took some time to get that fixed. I hadn't been on the campus before the first day so I was rushing around, trying to find my place. (My university has multiple campuses around the city) And it took a good few days to wrap my head around my course and what I was trying to do.
My freshers' week was quite straightforward, we went through multiple talks about the courses and the university system. I found a friend on the first day who I hadn't spoken to in like three years, we weren't very close back then but we quickly found a common interest (God bless k-pop for getting rid of awkward moments) And I'm SO grateful for the ISOC at the university because most of the friends I made in the first few weeks were from there.made in the first few weeks were from there.
Now that I'm settled in, I'm slowly coming back to this site which I've sorely neglected for months. And I thought I'd do a comeback post showing you my reading list and my TBR!
Currently reading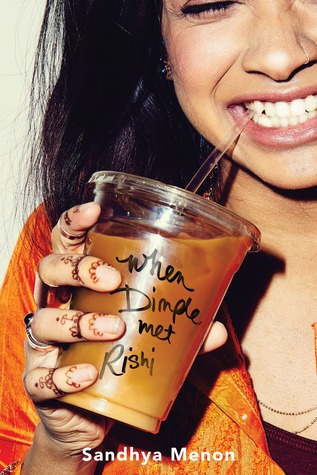 When Dimple Met Rishi by Sandhya Menon
Dimple Shah has it all figured out. Rishi Patel is a hopeless romantic.The Shahs and Patels didn't mean to start turning the wheels on this "suggested arrangement" so early in their children's lives, but when they noticed them both gravitate toward the same summer program, they figured, Why not?

Dimple and Rishi may think they have each other figured out. But when opposites clash, love works hard to prove itself in the most unexpected ways
My thoughts so far: I'm really, really enjoying this so far. Rishi is definitely my favourite of the pair. I just find him and his side of the story more relatable. The plot is very different and I really enjoy the initial clash between the two and the adorable banter they develop over time.
TBR
A Change Is Gonna Come by Various Authors
Featuring top Young Adult authors and introducing a host of exciting new voices, this anthology of stories and poetry from BAME writers on the theme of change is a long-overdue addition to the YA scene.

Contributors include Tanya Byrne, Inua Ellams, Catherine Johnson, Patrice Lawrence, Ayisha Malik, Irfan Master, Musa Okwonga and Nikesh Shukla.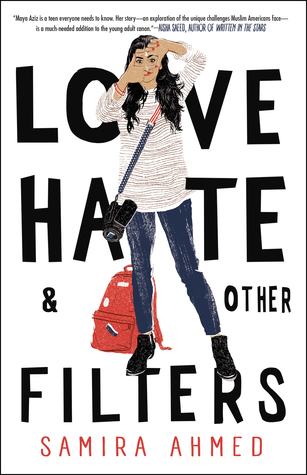 Love, Hate and Other Filters by Samira Ahmed
A searing #OwnVoices coming-of-age debut in which an Indian-American Muslim teen confronts Islamophobia and a reality she can neither explain nor escape–perfect for fans of Angie Thomas, Jacqueline Woodson, and Adam Silvera.

Maya Aziz is torn between futures: the one her parents expect for their good Indian daughter (i.e.; staying nearby in Chicago and being matched with a "suitable" Muslim boy), and the one where she goes to film school in New York City–and maybe, just maybe, kisses a guy she's only known from afar. There's the also the fun stuff, like laughing with her best friend Violet, making on-the-spot documentaries, sneaking away for private swimming lessons at a secret pond in the woods. But her world is shattered when a suicide bomber strikes in the American heartland; by chance, he shares Maya's last name. What happens to the one Muslim family in town when their community is suddenly consumed with hatred and fear?
My Thoughts: Not to be dramatic, but I almost died when I saw my request of this on Netgalley was accepted.
27 Hours (The Nightside Saga #1) by Tristina Wright
27 Hours is a sweeping, thrilling story featuring a stellar cast of queer teenagers battling to save their homes and possibly every human on Sahara as the clock ticks down to zero.