Thank you to cinderzena for tagging me! I love the idea of this tag so much and it really helped me find more diverse books to read. The books in this tag have either already been read or are on my TBR 🙂
A book starring a lesbian character.
Seventeen-year-old Sahar has been in love with her best friend, Nasrin, since they were six. They've shared stolen kisses and romantic promises. But Iran is a dangerous place for two girls in love—Sahar and Nasrin could be beaten, imprisoned, even executed if their relationship came to light.
A book with a Muslim protagonist.
Zarqa Nawaz has always straddled two cultures. She's just as likely to be agonizing over which sparkly earrings will "pimp out" her hijab as to be flirting with the Walmart meat manager in a futile attempt to secure halal chicken the day before Eid. Little Mosque on the Prairie brought Zarqa's own laugh-out-loud take on her everyday culture clash to viewers around the world.
A book set in Latin America.
Born in an Andean village in Ecuador, Virginia lives with her large family in a small, earthen-walled dwelling. In her village of indígenas, it is not uncommon to work in the fields all day, even as a child, or to be called a longa tonta—stupid Indian—by members of the ruling class of mestizos, or Spanish descendants. When seven-year-old Virginia is taken from her village to be a servant to a mestizo couple, she has no idea what the future holds.
A book about a person with a disability.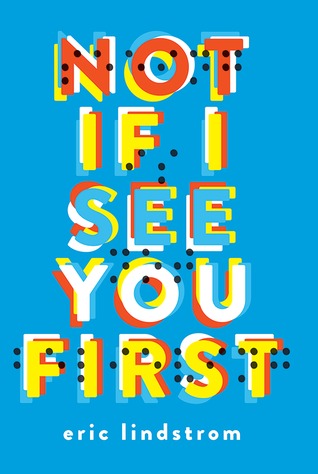 Parker Grant doesn't need 20/20 vision to see right through you. That's why she created the Rules: Don't treat her any differently just because she's blind, and never take advantage. There will be no second chances. Just ask Scott Kilpatrick, the boy who broke her heart.
Combining a fiercely engaging voice with true heart, debut author Eric Lindstrom's Not If I See You First illuminates those blind spots that we all have in life, whether visually impaired or not.
A Science-Fiction or Fantasy book with a POC protagonist.
On her 26th birthday, Dana and her husband are moving into their apartment when she starts to feel dizzy. She falls to her knees, nauseous. Then the world falls away.
She finds herself at the edge of a green wood by a vast river. A child is screaming. Wading into the water, she pulls him to safety, only to find herself face to face with a very old looking rifle, in the hands of the boy's father. The next thing she knows she's back in her apartment, soaking wet. It's the most terrifying experience of her life … until it happens again.
The longer Dana spends in 19th century Maryland – a very dangerous place for a black woman – the more aware she is that her life might be over before it's even begun.
A book written by an Indigenous or Native author.
First published in 1973, Gilbert's controversial account of Aboriginal affairs paints a disturbing image of the impact of the colonisation of Australia and the ongoing problems faced by the Aboriginal people. The book poses a solution directly addressing what Indigenous people really want: land, compensation, discreet non-dictatorial help and, most of all, to be left alone by white Australia.
A book set in South Asia.
Set against the backdrop of the Bangladesh War of Independence, A Golden Age is a story of passion and revolution; of hope, faith, and unexpected heroism in the midst of chaos—and of one woman's heartbreaking struggle to keep her family safe.
A book with a biracial protagonist.

Frances has always been a study machine with one goal, elite university. Nothing will stand in her way; not friends, not a guilty secret – not even the person she is on the inside.
But when Frances meets Aled, the shy genius behind her favourite podcast, she discovers a new freedom. He unlocks the door to Real Frances and for the first time she experiences true friendship, unafraid to be herself. Then the podcast goes viral and the fragile trust between them is broken.
A book starring a transgender character or transgender issues.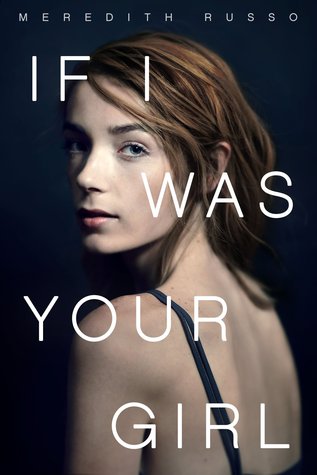 Amanda Hardy is the new girl in school in Lambertville, Tennessee. Like any other girl, all she wants is to make friends and fit in. But Amanda is keeping a secret. There's a reason why she transferred schools for her senior year, and why she's determined not to get too close to anyone.
Because the secret that Amanda's been keeping? It's that she used to be Andrew.
I tag:
Reg @ SheLatitude 
Joey @ anotherafterthought
Sabeena @ thepocobookreader (edit: I only just realised that you've already completed the tag literally straight after this was posted, sorry!)
Pooja @ thatweirdbrowngirl
And YOU! The main point of this tag is to introduce others to more diverse books, so I really tag anyone to do this, and link me below so I can see them!
Have you read any of the books I've listed above? Do any of these books interest you?